Picture - The End Of Live Music @ The Gander - January 2005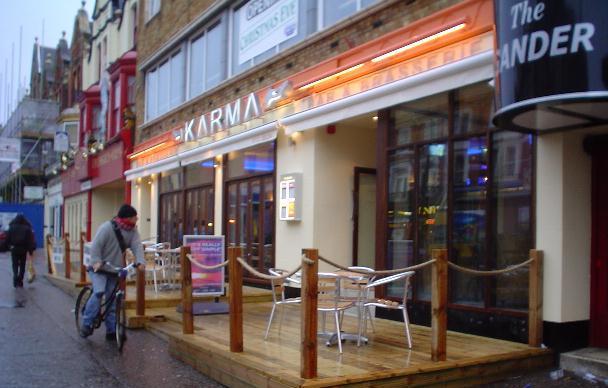 Pictured here is the building once known as the 'Gander on the Green', premier Bournemouth live music venue of many years standing. Empty rain-soaked tables on the terrace - somehow appropriate on this gloomy January afternoon. The cyclist, perhaps a live music fan or a musician, stares in disbelief (?). Yet another poxy 'Bar & Brasserie', that's just what we need. This is the 7th, 8th or 9th establishment of this type to rear its ugly head in this part of Holdenhurst Road in recent months. After all we have a reputation to maintain in this sad old town - Bournemouth - binge drinking capital of the South Coast. Enough said.

For pictures taken in happier times, please click here.